21 Grants and Scholarships Available for TWS-WS Members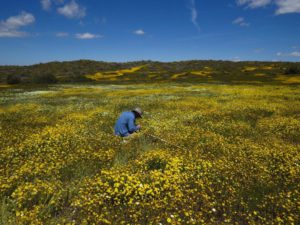 Travel Grants
In pursuit of the objective to encourage high standards of professional achievement, the Western Section has established an honoraria fund to assist our members' participation in professional meetings, conferences, symposia and other continuing education activities. For more information: http://tws-west.org/grants.php
Early Career Professional Scholarships
Five scholarships valued at $81 each are available for Western Section members who have a relevant Bachelor's Degree but are unemployed, underemployed, or employed outside of the wildlife profession. We know it's hard to land that permanent full-time position, and we want to help you advance your career by joining us and the rest of your colleagues at the 2021 Annual Meeting! The application has now closed.
Annual Meeting Scholarships for TWS-WS Members
The Western Section Annual Meeting is an incomparable opportunity for professional growth, and we want all TWS-WS members to have the chance to attend. For that reason, our Executive Board offers a scholarship for Western Section professional members which provides five 2021 Annual Meeting Registrations valued at $115 each. The scholarship covers the full Annual Meeting registration fee. The application has now closed.
Annual Meeting Scholarships Sponsored by Animex
Animex is partnering with SF Bay TWS to sponsor conference attendance for up to 12 students and early career professionals. Conference registration costs will be reimbursed upon submission of receipts. Priority will be given to students within or near the SF Bay chapter area, but all are welcome to apply! Please visit this website for more information and to apply:
https://animexfencing.com/tws.
Qualifying Criteria: (1) Currently a student or graduated in the last 12 months (2) Live or study in California, Nevada or Hawaii (3) .
Annual Meeting Scholarships Sponsored by Southern California Chapter of The Wildlife Society
The Southern California Chapter of The Wildlife Society (TWS SoCal) is extending our award deadline and offering awards to cover the cost of registration ($109) for all qualifying students and early career professionals for the 2021 Annual Meeting of the Western Section of The Wildlife Society (virtual meeting, 31 January-5 February 2021). Applications will be accepted and awarded on an on-going basis through 22 JANUARY 2021 by midnight PST. Award details and the application can be found at the link below: https://drive.google.com/file/d/17vVQk14ns4SRxaVRb_mY-8IYQv-eoYEE/view?usp=sharing