Sponsorship Opportunities
Sponsorship Opportunities
We hope you will consider sponsoring the 2021 Annual Meeting of the Western Section of The Wildlife Society
Sponsors are key partners for TWS-WS and we greatly appreciate your support. Your sponsorship helps us reduce meeting registration fees for our attendees plus you also help fund subsidies for students and early career professionals. We thank you in advance for your consideration, and support of wildlife stewardship!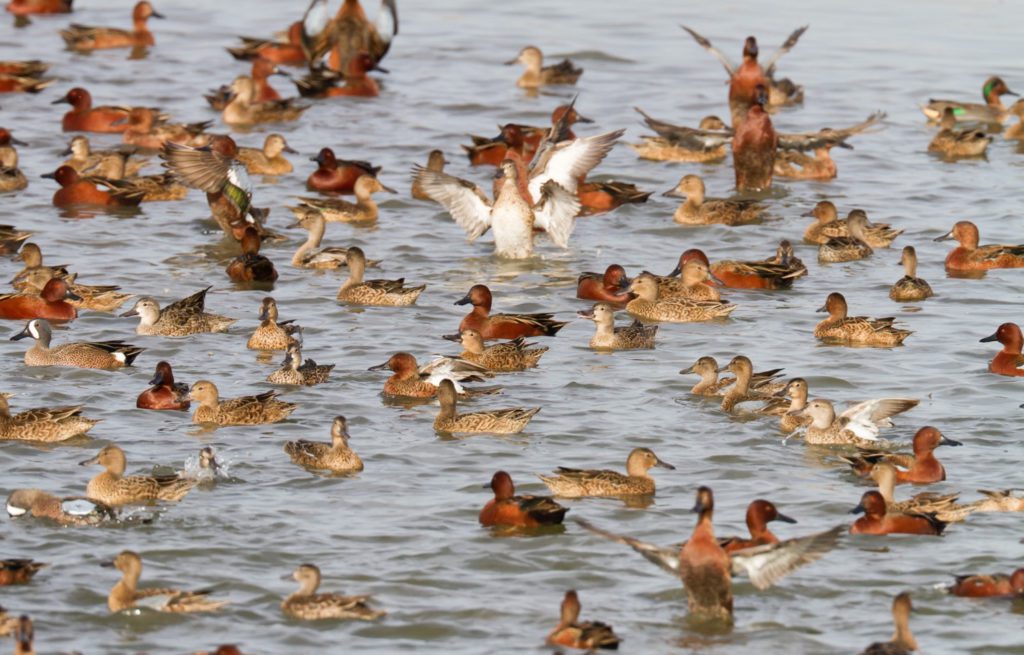 ---
About TWS-WS:
The Western Section of The Wildlife Society is a non-profit 501(c)3 scientific and educational association dedicated to excellence in wildlife stewardship through science and education. Our mission is to enhance the ability of wildlife professionals and wildlife students to conserve diversity, sustain productivity, and ensure responsible use of wildlife resources and their habitats. The Western Section of The Wildlife Society is composed of over 1,000 wildlife managers, biologists, ecologists, and students from California, Nevada, Hawaii, and Guam all devoted to the sustainable conservation of wildlife in the western United States region.
About the TWS-WS Annual Meeting:
Besides our members, our annual meeting guest list includes a number of academics, consultants, industry representatives, agency personnel, students and legal professionals from all parts of the country that attend due to the quality and variety of wildlife research papers that are presented during the conference.
Key Reasons to Participate in our Annual Meeting:
Demonstrate your support for wildlife stewardship
Publicity! Your name will be seen by thousands of individuals and organizations
Make connections with 600+ wildlife professionals (though we are expecting more than 800+ participants at our Virtual 2021 meeting!)
Generate new contacts & renewed interest in your organization
Choose from several levels of sponsorship options ranging from $1,000 to $5,000
Sponsors receive a tax deduction for a portion of their sponsorship to a 501(c)3 organization
Pledge early to maximize your advertising possibilities!
Link to Whova Video (Sound On!) – Benefits of Event Sponsorship with Whova
---
[table "2" not found /]
---
Nitty Gritty Details: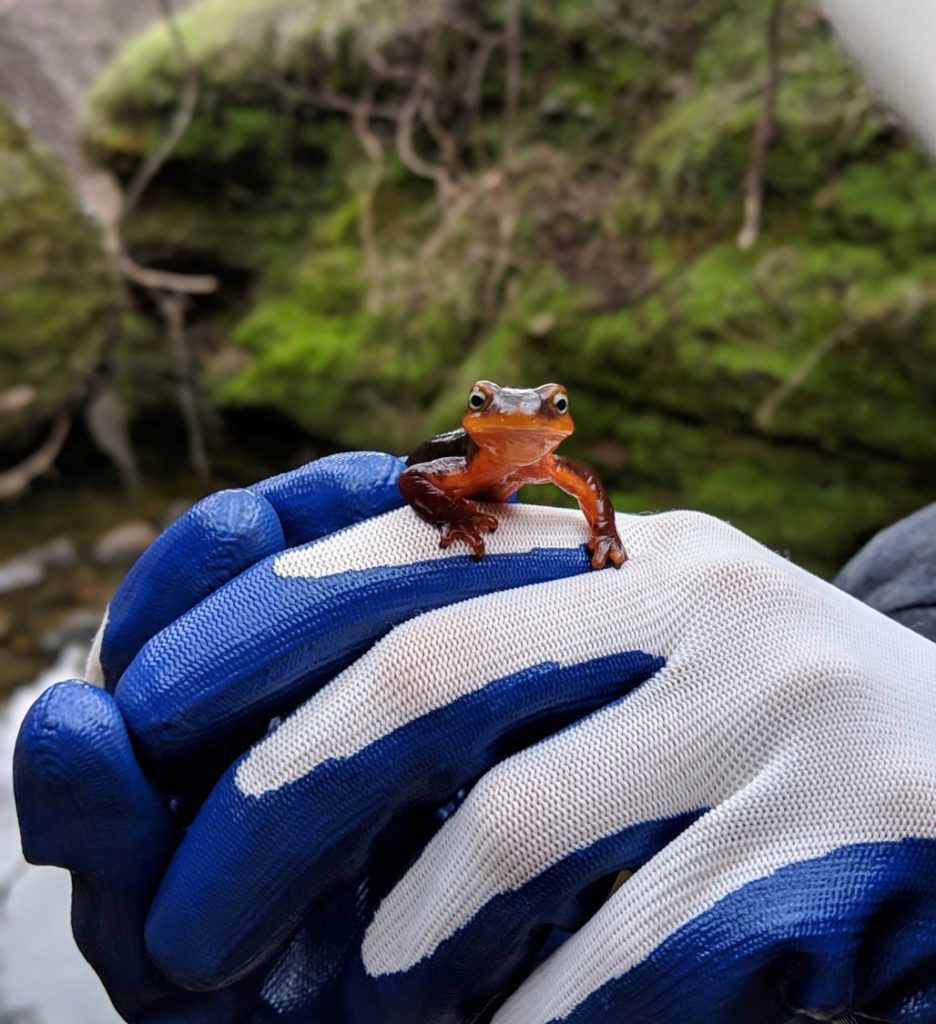 Sponsorship and Exhibitor requests must be received by December 18, 2020. Please send logo, contact information and a few sentences describing your company and product as soon as possible to projectmanager@tws-west.org. We'll get your information posted immediately on our website exhibitor list.
As in previous years, exhibitors will be asked and encouraged to donate goods or services to our silent auction. This is optional and agreement to do so will not reduce the cost. Let us know if you have something to donate – thank you!
Exhibitors will setup their own Virtual Booths using the Whova App – we'll mail the Whova link on December 19th so you can start building your virtual booth. We encourage to make your booth as visual as possible – featuring pictures, logos, videos, livestreams, coupons, giveaways and raffles — to make your brand really stand out.
Please send logo files and ads as hi-res files that are formatted high-quality for print. Our page sizes after margins will be 7″ x 9.5″. PDF or JPG files work well, but we're flexible. Ads are due by January 5th, 2021.
The mailing to pre-registered attendees will go out in early January, and all logos & materials for that mailing should be received by December 18, 2020. (Estimate 600 copies)
Workshop Recording – please send by January 15th so it can be ready to be viewed as soon as Whova goes live.
Thank you for your consideration and we hope to "see" you at the 2021 Virtual Annual Meeting! You may sign up to become a Sponsor or Exhibitor on our online registration form or by contacting our Meeting Planner at the email address below. Please don't hesitate to ask if you have any questions.
Candace Renger, TWS-WS Meeting Planner & Project Manager
projectmanager@tws-west.org
(510) 684-8590
---
Thank You to our Past TWS-WS Annual Meeting Supporters:
AECOM
Alpen Optics
American Wildlife Enterprises
AmigoCloud
Animex Fencing
Ascent Environmental, Inc.
Aspen Environmental Group
CA Dept of Fish and Wildlife
CA Landscape Conservation Cooperative
California BLM
Colibri Ecological Consulting
Condor Country Consulting, Inc.
Cordoba Corporation
Craft and Quail
DeTect Inc.
Dudek
E.I. Medical Imaging
ECORP Consulting, Inc.
Electronic Data Solutions
Environmental Science Associates (ESA)
ERTEC Environmental Systems
Fletcher Conservation Lands
Friends of Nevada Wilderness
GEI Consultants, Inc.
GeoTrak, Inc.
Holohil Systems Ltd.
Humboldt State Alumni
ICF International
Ironwood Consulting, Inc
LSA
Lotek Wireless Inc. / Biotrack / Sirtrack
MIG
McCormick Biological, Inc.
Mountain Lion Foundation
National Wildlife Federation
North Star Science and Technology, LLC
North State Resources, Inc.
Owyhee Air Research
Pacific Gas and Electric
Quad Knopf
RECON Environmental, Inc.
Redfin
Reyes Paintings
San Diego Zoo Institute for Conservation Research
Sequoia Ecological Consulting, Inc.
Shasta-Trinity NF
Sirtrack Tracking Solutions
Sonoma County Water Agency
Stantec
Sue's Art
Swaim Biological, Inc.
Telemetry Solutions
The Crustacean Society
The Great Basin Institute
The Wildlife Society
Titley Scientific
Tomahawk Live Trap Company
Transcon Environmental, Inc.
Tulare Basin Wildlife Partners
TWS-Southern California Chapter
U.S. Peace Corps
URS Corporation
USDA Forest Service
US Department of the Interior, Bureau of Land Management
Vectronic-Aerospace
Westervelt Ecological Services
Wildlands
Wildlife Consulting & Photo
Wildnote
WRA, Inc